Brewish 8 Inch Magic Plasma Ball Lamp
From the House of Brewish
This product is from the house of Brewish – Pioneer in manufacturing LED Lava Lamps. Brewish is committed to produce the best premium stuff to facilitate and serve people in a desirable wishing atmosphere. We are plunging all the attention to turn out wonderful and satisfying services. Consumer's satisfaction would always place on a top prior position.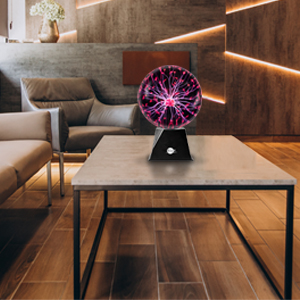 8 Inch Nebula Plasma Ball is a great piece of decor for your Living Room, Hall, Bedroom, Office or Anywhere you could add Super Science like Atmosphere. The bright arc drawn in the crystal globe brings a stunning view of the lamp and illuminates the area with Awesome.
The Lamp responds for both Touch and Sound. This makes this lamp more unique of its kind. While Touch interactive mode demonstrates the Tesla Principle, the Sound Interactive modes add more joy during the party by reacting to the beats of Music.
Sturdy Base & Power Adapter
The Crystal part of the Plasma Lamp is Fragile and in order to avoid any mishap of falling down, the base is built sturdy.
A DC power adapter is included with the lamp and so there will be no need to replace batteries often.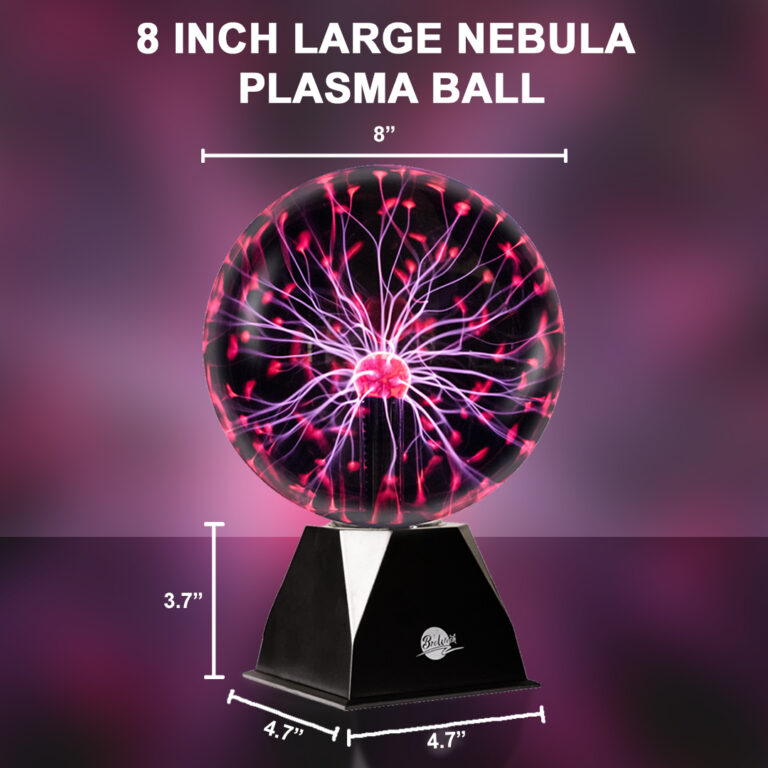 The extra-large diameter of the Plasma Ball Lamp grabs the attention of all guests irrespective of their ages. Everyone will be curious about this lamp. This makes it a perfect choice for Home & Office Decor.
Create Science Like Atmosphere:
Best Gift for Your Loved Ones.
Create a Super cool science like atmosphere anywhere with this 8-inch plasma ball. It acts as a mini Tesla Coil apparatus loved by all science lovers. Great interactive toy for your child to bring an interest in Science. This Magic Orb Plasma Lamp can also be used as Children Night Light. The vivid bright arc from the lamp will be fun and interesting to the kids.
Also, this will be a unique gift idea for the person who explores things. The Lamp is also a stress buster and helps your loved ones to reduce tension and anxiety.
When the socket is connected, the drawn arc formed by the electrode plus the high-pressure excited inert gas generates a light beam, so the light generated is like some radial glow, colorful and radiant, and looks very good in the dark. Enjoy from Brewish
Don't touch it for too long. Touching the light bulb for a long time may cause heat.

Do not hit the Plasma ball with a hard object, this is easily damaged, as it is made of glass.

It is best to avoid using it in a humid environment.

Wipe the dust on surface with soft damp cloth. Turn off before wipe and use after drying.