Moments are Pleasant with Brewish Jellyfish Aquarium Lava Lamp
Brewish Aquarium Jellyfish Lava Lamp
This product is from the house of Brewish – Pioneer in manufacturing LED Lava Lamps. Brewish is committed to produce the best premium stuff to facilitate and serve people in a desirable wishing atmosphere. We are plunging all the attention to turn out wonderful and satisfied services. Consumer's satisfaction would always place on a top prior position.
Get Rid of Boredom at your Office
Best addition to your work desk
Feeling tired after the hectic work schedule? Stare at the Jellyfish Lava Lamp for a few minutes. The movement of Jellyfish in the tank with changing colours will create a soothing effect on your mind and helps you to reduce the tension. You can also change the colour of the Jellyfish Lamp based on your mood.
Remote with RFD Technology
Unlike others, the remote works on RFD Technology so that you can operate Jellyfish Lamp from Longer distance.
Our Jellyfish lamp has a larger diameter tube. So larger lamps for longer happiness.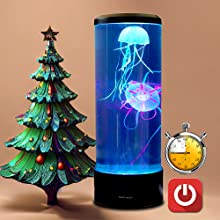 For best performance and durability our Jellyfish Lamp will switch off automatically after 4 Hours. So, don't worry if you forget to switch off the lamp.
A special switch on the lamp to switch on and off (Don't worry if you are not able to find the remote).
Best Christmas or Birthday gift for Children.
If you are looking for some cool gifts to present a Kid, then Brewish Jellyfish Aquarium Lamp is the best option. The rhythmic movement of jellyfishes in the tank will calm the child mind and helps them to fall asleep. The lamp can also be used as Kids Night Lamp.
Let your Beloved ones to remember you always
Best Valentine Gift ever!
The best gift for your loved ones is our Brewish Jellyfish LED Light Lamp. Whenever your loved one looks at this lamp they remember you. The moving jellyfishes under changing colours look so beautiful and romantic. This lamp also reduces the stress and depression of your loved person.
Night Lamp for Kids and Adults
In this digital era, sleepless nights become a common problem for all. Brewish Jellyfish lamp can help you to have good sleep. Watching the movement of the Jellyfish in the lamp helps you to decrease the stress in your mind and makes you sleep. The gentle hum sound and light effects create a peaceful ambiance for you to sleep early. Don't worry to switch off the lamp, the automatic shutdown features switch the lamp after 4 hours and save your electricity bill. Also, remove the lid and enjoy the beautiful wave projections on the wall and roof.
Special effects for Realistic Appearance
Mini Aquarium for Happiness
Our Jellyfish Aquarium Lava Lamp is suitable for all age group. It is versatile as Stress Buster, Night Lamp, Home decorations lamp and Best gift options for Kids, Men, Women for all occasions like Christmas, New Year, Birthday, etc.,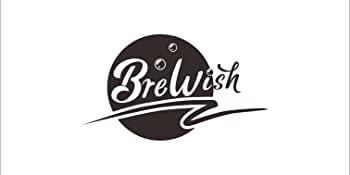 ---
Fill Aquarium to the Top (Distilled water recommended)
Add 2-3 drops of liquid dish washing detergent.

Turn on the switch at least 30 seconds before putting the jellyfish in the aquarium.

Put the jellyfish UPSIDE DOWN into the tank.

Try to avoid air bubbles forming on the jellyfish. If necessary, you can use a straw or stick to help remove the air bubbles.

Now Turn on the Lamp and enjoy it
Money Back Guarantee
Our 30 Days Warranty covers only Manufacturing defect and damage during transit.