Illuminate Your Space with Customizable RGB Lighting"
RGB lights have become increasingly popular in recent years, and for good reason. With their ability to display a wide range of colors, they provide an easy and affordable way to transform the ambiance of any space. From setting the mood for a party to creating a cozy atmosphere for a movie night, RGB lights have endless possibilities.
In this blog post, we will explore the benefits of RGB lights and provide a comprehensive guide on how to use them effectively in your home.
Choose the right type of RGB lights for your space. There are various options available, such as LED strip lights, bulbs, and panels.
Determine the best placement for your RGB lights. Consider the purpose of the room and the effect you want to create.
Select the color and lighting effect that suits your needs. From warm white to cool blue, there are endless possibilities.
Control your RGB lights using a remote or a mobile app. Many RGB lights come with a remote control, while others can be controlled using your smartphone or tablet.
Experiment with different lighting combinations to create the perfect ambiance for your space. Try combining different colors and lighting effects to see what works best.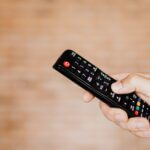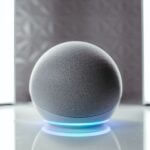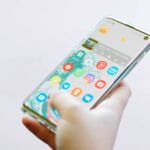 WHY SHOULD PEOPLE CHOOSE BREWISH RGB LAMPS
Customizable Lighting: RGB lamps offer a wide range of colors, allowing you to customize your lighting scheme to fit your mood, activity, or style. You can choose from millions of color combinations, and even adjust the brightness and saturation to create the perfect ambiance.

Energy Efficiency: Many RGB lamps use LED technology, which is more energy-efficient than traditional lighting options. This means that RGB lamps can help you save money on your electricity bill while also being environmentally friendly.

Health Benefits: Certain colors of light can have a positive impact on your mood and well-being. For example, blue light can improve concentration, while red light can create a calming effect. By using RGB lamps, you can choose the colors that are most beneficial for you.

Versatility: RGB lamps can be used in a variety of settings, including homes, offices, businesses, and even outdoor spaces. They can be used for general lighting, accent lighting, or even as a fun and creative decoration.

Fun and Creative: RGB lamps are a fun and creative way to personalize your living space. With the ability to customize your lighting, you can create a unique ambiance that reflects your personality and style.
In summary, RGB lamps offer a wide range of benefits, including customizable lighting, energy efficiency, health benefits, versatility, and fun and creativity. Whether you're looking to enhance your mood, improve your productivity, or add a pop of color to your living space, RGB lamps are a great choice.
BENEFITS OF USING RGB LIGHT
There are many benefits to using RGB (Red, Green, Blue) lighting technology, including:
Customizable Colors: RGB lighting allows you to create any color of light you desire by adjusting the intensity of red, green, and blue light. This gives you endless possibilities for color combinations, which can be used to create a unique and personalized lighting experience.

Mood Enhancement: RGB lighting can be used to create a specific mood or atmosphere, such as relaxing, energizing, or romantic. You can easily adjust the colors to match your mood or the occasion, making it a versatile and flexible lighting solution.

Energy Efficiency: LED RGB lighting is more energy-efficient than traditional lighting, consuming less power while providing the same level of brightness. This means you can save money on your energy bill while still enjoying vibrant and colorful lighting.

Longevity: RGB LED lighting has a longer lifespan than traditional lighting, making it a more cost-effective option in the long run. LEDs can last up to 50,000 hours, compared to traditional lighting that typically lasts only a few thousand hours.

Versatility: RGB lighting can be used in a variety of applications, such as home décor, commercial lighting, stage lighting, and more. It can be used to create unique and dynamic lighting effects, making it a popular choice in various industries.
Overall, RGB lighting technology provides many benefits, including customization, energy efficiency, and versatility, making it a popular and practical lighting solution.
 RGB lights are a great way to add a pop of color and create a unique ambiance in your home. By following the tips outlined in this guide, you can transform your space into a personalized and comfortable oasis. So why wait? Start experimenting with RGB lights today and see the difference they can make in your home.