Water Bubble Lamp from Brewish
Let your imagination run wild with the Bubble Lamp from Brewish. This unique product is a true head-turner and perfect for creating a soothing atmosphere in any room. With the use of LED technology, it is efficient and gives off no heat. It's an ideal gift for someone you love or a great way to show off your contemporary style.
The bubble lamp is a perfect item for a person who wants to have a mesmerizing floor lamp. The beautiful, lively bubbles will light up your room by day and night.
90cm Extra Large Floor Lamp
Add some light to your life with this modern, sleek and affordable 3 feet floor lamp. It's the perfect size for living spaces and is great for any room in your house. It features a sturdy base, which provides stability and prevents wobbling. The aquarium theme will bring the deep seas ambience to your home.
The Most Versatile and Inexpensive Lighting Fixture
It's the perfect lamp for any room in the house. The bubble lamp will compliment any room in your home with its water bubble-like design. You can also use it as a floor lamp or a fake aquarium tank. With its multi-purpose design, this is definitely an awesome thing to have in your home or office!
7 Color Changing Water Bubble Lamp
Light up your space with our water bubble floor lamp. This lamp is modern and innovative, unlike your traditional lamp or floor lamp. Its unique design adds a contemporary appeal to any setting, while its 7 color changing modes create the perfect mood. The possibilities are endless with this fabulous floor lamp.
Realistic Life Like Fishes
The package includes 6 Plastic life like fishes. These fishes are of high quality and toxic free. It will swims in the bubble tube like a real fish.
If there is any short of fishes after a long usage, don't worry you can buy this accessory seperately from our store
Enjoy the Tranquility of Ocean!
Amaze your friends…
Now create a conducive ambiance in your home with this home aquarium.
Add a warm and accent light to your sweet home with this Aquarium Design Floor Lamp. Set up this water bubble tube lamp in a few minutes with ease and enjoy the lamp.
The perfect gift for children and parents alike, because it's well designed, educational, and imaginative.
Say goodbye to your worries and stresses with the Water Bubble Floor Lamp. Combine light and water to create a soothing atmosphere. It's a real stress buster! Watch the fish in the clear bubble tube with the changing colors of light and you'll become mesmerized by the spectacle. The soothing effect will be even more pronounced as you drift into a deep sleep. The white noise helps you to concentrate.
Please Note:
Indoor use only. Do not operate in areas exposed to moisture Use only pure, distilled water. Use of other types will affect the function of the product & may cause algae growth. Do not attempt to move the product when filled. Please wait for 24 - 48 hours for the Fishes to swim properly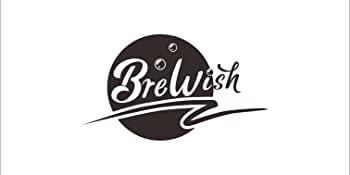 About brewish
This product is from the house of Brewish - Pioneer in manufacturing LED Lava Lamps. Brewish is committed to produce the best premium stuff to facilitate and serve people in a desirable wishing atmosphere. We are plunging all the attention to turn out wonderful and satisfied services. Consumer's satisfaction would always place on a top prior position.